Professional Installation Questions
Let's take a look at a few perfectly legitimate questions you might have:
Why should I buy materials from Absolute Steel and then use a separate contractor for the installation?
First off, Absolute Steel has the widest variety of metal roofing products anywhere in the USA. More than any contractor, more than any hardware store and more than any "big box" store.  It's all we sell, talk and deal with every day – we know metal inside and out. A local contractor may or may not have access to all the products that we do and naturally if he does not, he's going to steer you to what he does have access to or toward higher profit material. That may not be in your best interests. Warranties, paint finishes, tensile strength of the steel are all factors in making a decision about metal roofing. And the quality of the manufacturer makes a difference too: We've seen panels from one company, the same profile, mind you, that don't match up with the adjacent panels. This is from worn out edges on the dies when the metal is rolled formed – so there are all sorts of factors that come into play when selecting metal roofing.
Deal with the people who have no axe to grind and have access to the whole spectrum of metal roofing, not just a few local suppliers.
The contractor tells me he won't warranty the job unless I buy the materials through him, is this true?
Absolutely not. That's akin to blackmail as far as we're concerned and it's twisted or "fuzzy" information to say the least. Let's clarify the facts:  The warranty on the materials comes from the material supplier, not the installer or contractor. The contractor only warranties his work, not the product. Now many States require a licensed contractor to stand behind the workmanship for at least one year, and some contractors may warranty workmanship for longer than that,  but that has nothing to do with the materials used on the job. That is a separate warranty and the contractor has nothing to do with it. PERIOD If you want more of a comfort factor, consider these questions: Would you rather your warranty come from a contractor who might retire or sell his business in three years or a company that's been around for decades? Or would you rather have your warranty backed by a company that does over $300 million in sales a year or a local contractor who is still making payments on his work trucks? The warranty on your roof is as good as the company who backs it.  The contractor's job is make sure that the roof was properly installed – that is the contractor's only job and that workmanship warranty is usually for only one year whereas our products are warranted for anywhere from 20 years to 50 years to a lifetime!
About Professional Installations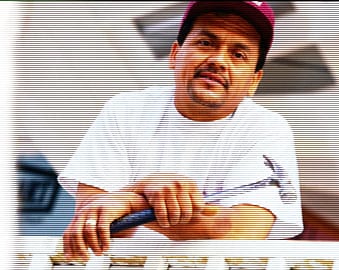 When using a licensed contractor there are a few safeguards or precautions you should take regardless of how you came across the contractor.  Please look these guidelines over before entering into an agreement with any contractor. If you're think the Professional Installation method is for you, there is a proper sequence to follow: The first thing to do is to go over our products and then give us a call. From that, we'll come up with a detailed quote that includes a drawing of how the roof is going to be laid out on your structure. This is a handy piece of paper to give to contractors who will be giving you pricing as they can see the scope of work and the materials to be used. Next, call local roofers in your area and tell them you have the materials and a detailed roof materials plan.  They'll come out and start the bidding process. Get yourself satisfied as to what your total costs are going to be as well as who you're using for the installation and order your materials from Absolute Steel! Remember, we can get the materials to your job site in days!!
---
Want a Real Person?
Please call us toll-free at 1-877-833-3237
with any questions or quote needs! We are here to help.
Customer service and pricing available from 8:00 am to 5:00 pm MST Monday – Friday.